What part of "No Drug Dealing in Scott County" Don't you understand
05/22/2023
What part of "No Drug Dealing in Scott County" Don't You Understand?
Scott County Sheriff's Deputy Arrests Another Drug Dealer in Possession of Large Quantity of Methamphetamine, Cocaine, and Other Controlled Substances Concealed in a False Container Disguised as a Fire Extinguisher...K-9 Zeus "Strikes Again!"
Scott County-On 5-22-2023 at approximately 1:30 am, Scott County Sheriff's Deputy Donavan McCutcheon stopped a vehicle near US31 and SR56 in Scottsburg for several traffic law violations. The driver, identified as Gary Lee Reynolds, 45, New Albany, Indiana was arrested for multiple drug violations after Sheriff's Office Lieutenant Charlie Morgan and his partner K-9 Zeus responded to the scene. K-9 Zeus, a narcotic-certified K-9, alerted to the presence of narcotics in the vehicle, which were discovered in a "false container" in the vehicle (see the container disguised as a fire extinguisher in the photo below) and secured after Deputy McCutcheon performed a probable cause search, ultimately resulting in Reynolds being placed under arrest. A substantial amount of Methamphetamine (more than 47 grams), three (3) grams of Cocaine, five (5) grams of Marijuana, a handgun with ammunition, paraphernalia, and a considerable amount of US currency were seized by Deputy McCutcheon. Reynolds was arrested for Dealing in Methamphetamine - at least 10 Grams, Maintaining a Common Nuisance, Possession of Cocaine, Possession of Methamphetamine - at least 28 Grams, Dealing in Cocaine, Possession of Marijuana, and the Illegal Possession of Paraphernalia. A passenger in the vehicle, Stephanie Preble, 46, of Scottsburg, Indiana was arrested for Possession of Marijuana and Visiting a Common Nuisance. Reynolds and Preble were transported to the Scott County Jail without incident, where they remain in custody. Assisting at the scene were officers with the Scottsburg City Police Department.
Sheriff Goodin again stressed the following... "Drug dealers, don't insult my deputies with your stupidity...really...DO YOU THINK HIDING YOUR POISON IN A CONTAINER DISGUISED AS A FIRE EXTINGUISHER WILL FOOL SCOTT COUNTY SHERIFF's DEPUTIES? We don't want you here...YOU will be discovered, arrested, and jailed...PERIOD!"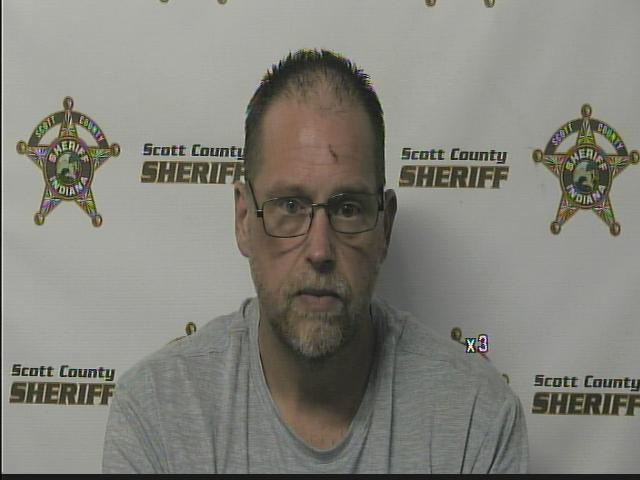 Gary Lee Reynolds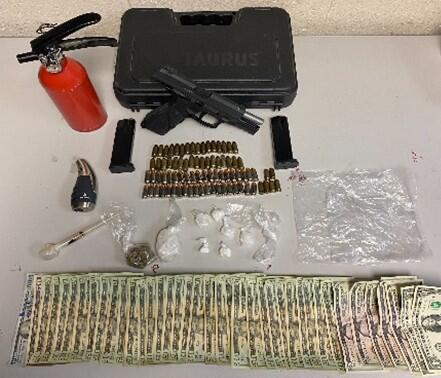 Drugs / Handgun / Paraphernalia / Cash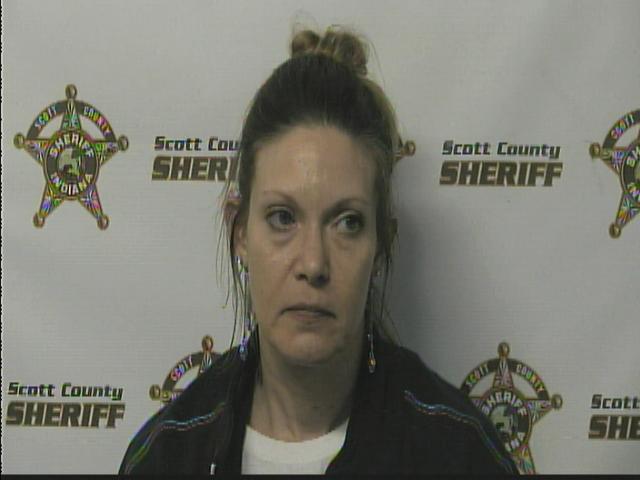 Stephanie L. Preble
-30-
Dawson
Contact Sheriff Jerry Goodin at Scott County Sheriff's Office (812)752-8400. All subjects are innocent until proven guilty in a court of law.