Narcotics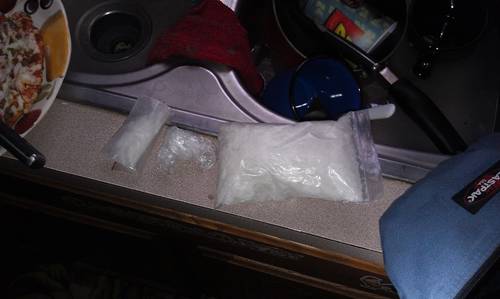 The use of illegal drugs and the abuse of prescription drugs is a major problem in Scott County. The Scott County Sheriff's Office is attacking this problem on multiple fronts to include enforcement, education, awareness, and assisting in rehabilitation.
The enforcement aspect of both illegal drugs and illegal use of prescription drugs is centered on the interdiction of the supply chain and dealing with the user. Much of our illegal drug problem is in the form of methamphetamine. The number of meth labs in Scott County has significantly decreased during the past couple of years but we continue to seek out information as to where these labs are located, seize them, and arrest the operators.
The illegal use of prescription drugs continues to be a problem in that more and more people are obtaining these drugs through government subsidy programs and reselling the drugs for substantial profit. The sheriff's office is addressing this problem in much of the same manner as we address other aspects of illegal drug interdiction.
We work closely with the courts and families of drug addicts to get drug addicts into various rehabilitation programs within the state. The key to the success of rehabilitation depends upon the desire of the addict to rid them self of a drug life.
All members of the Scott County Sheriff's Office are responsible for working drugs as part of their normal daily schedule. It may be as simple as arresting someone on a traffic stop for possession of drugs or as complex as working a large case which can take time.
As information is gathered on suspected drug dealers or manufacturing operations, a file is started. All tips are investigated and as the information is verified or more tips are received, we begin to "put the pieces together" and form a plan. Once enough information is received for a search warrant on a person or place, a judge will review the information. If the information meets the required criteria, the judge will sign the warrant. Officers will meet, finalize plans and execute the search warrant. Sometimes these plans can be finalized in days, but it can take weeks or months to work a large case.
We appreciate all information that the citizens of Scott County provide to us. If you give us information we will look at all the information.
Remember, we live here too, and want the drugs gone just like you do. So call in or e-mail us with your tips today.
| | | |
| --- | --- | --- |
| Several thousand dollars and Methamphetamine seized in drug raid. | Pre-Cursors for cooking METHAMPHETAMINE seized during raid. | Prescription Narcotics (Opana) and money seized |
| Heroin seized from suspect during booking process | Glass pipes commonly used to introduce narcotics into the body street name " Chicken bone" | Methamphetamine individually packaged |