Doughnuts with Dads
01/20/2023
Doughnuts with Dads" - Scott County Sheriff's Office Deputies participating.
Date: 1-20-2023
Today, deputies with the Scott County Sheriff's Office were able to visit with students during the annual "Doughnuts with Dads" event held at several schools in Scott County.
Circumstances prevent some dads from being able to attend, so our deputies looked for opportunities to fill in for them with their children, enjoying a good conversation and a tasty doughnut.
Attached are a few photos of the deputies (Chief Deputy Toby Deaton and Major Shawn Mayer) and their new friends.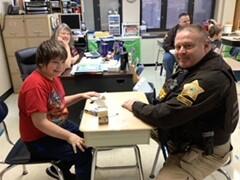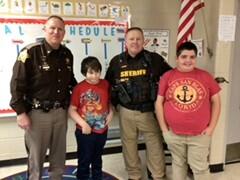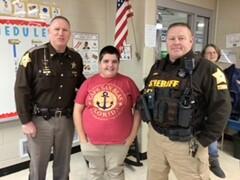 Dawson
-30-