Scott County Sheriff's Deputies Arrests 13 Adults and Multiple Juveniles
11/07/2022
Scott County Sheriff's Deputies Arrests 13 Adults and Multiple Juveniles Involved in a Party where Guns, Disorderly Conduct, and Drugs were Prevalent
(Another Example of Community Members and Deputies Working Together)
Scott County-On 11-06-2022, Scott County Sheriffs' Deputies were investigating a suspicious vehicle call reported by a local citizen when they observed another vehicle in the area that was partially blocking the roadway obstructing traffic. Scott County Deputy Zach Brown approached the suspicious vehicle and upon making contact with the alleged owner, Deputy Brown detected a strong odor of burnt marijuana coming from the residence where the vehicle owner came from. After further investigation by Deputy Brown and other Scott County Deputies, a search warrant for the residence at 498 E. State Road 356 in Vienna, (directly across from the Vienna- Finley Elementary School), was sought through the Scott County Prosecutors Office and the Scott Circuit Court. Upon receipt of the search warrant, deputies (assisted by numerous other officers from five (5) other law enforcement agencies) executed the search warrant where they discovered approximately 50 people inside the residence. Additionally, two (2) handguns were discovered along with over 2 ounces of a controlled substance. 13 adult offenders, from Louisville, Kentucky, New Albany, Indiana, Georgetown, Indiana, and Scottsburg, Indiana, were arrested and transported to the Scott County Jail. 17 juveniles were also arrested at the scene, turned over to a parent after processing. The juveniles arrested will be adjudicated through the Circuit Court of Scott County and the Scott County Probation Department. Assisting at the scene were officers from the Scottsburg City Police Department, Austin City Police Department, Jefferson County Sheriffs Office, Washington County Sheriffs Office, and the Clark County Sheriffs Office. Additional assistance was provided by the Scott County Prosecutor and the Scott County Circuit Court. Sheriff Goodin advised the following... "I want to again thank another Citizen Deputy who saw something suspicious and made a call to us...we are in this battle together and together, we will win! I also want to thank our law enforcement partners within Scott County and those surrounding county agencies who answered the call for assistance...together, we are making our communities safer". Arrests were made for Disorderly Conduct, Contributing to the Delinquency of a Minor, Visiting a Common Nuisance, Illegal Possession, and for Failure to Identify. Additional violations may be added after further consulting with the Scott County Prosecutor.
NOTE: There were too many names and photos to attach to this news release. Those arrested with arrest information and photos can be obtained by checking the Scott County Sheriff's Office Website and Facebook Page.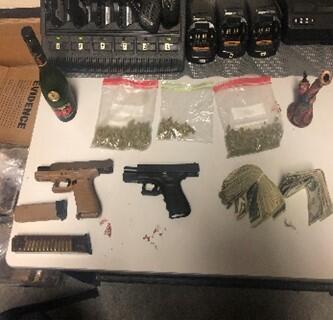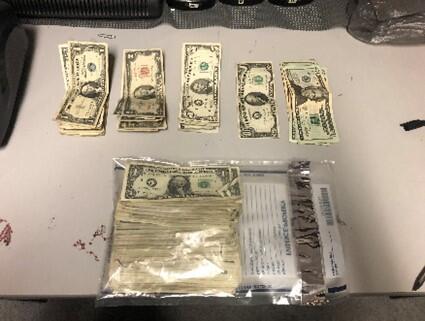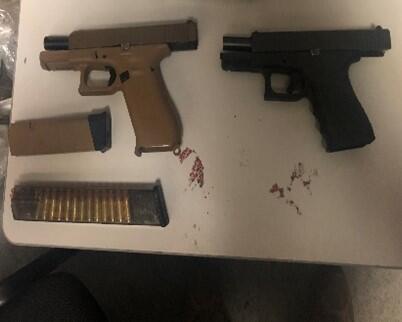 -30-
Dawson
Contact Sheriff Jerry Goodin at Scott County Sheriff's Office (812)752-8400.
All subjects are innocent until proven guilty in a court of law.