Scott County Sheriff's Office Visited by 4th Grade Students from Johnson Elementary School..K9 Karma Stole the Show
10/28/2022
Scott County Sheriff's Office Visited by 4th Grade Students from Johnson Elementary School...K-9 Karma Stole the Show!
Scott County-On 10-27-2022, Scott County Sheriff Jerry Goodin and the staff of the Scott County Sheriffs' Office welcomed 4th-grade students of Ms. Pam Wooten and Ms. Kristen Richardson from Johnson Elementary School. The visit consisted of a tour of the Sheriff's Office where daily administrative and law enforcement operations are conducted, a brief by Captain Lindsay Johnson of the Jail Division where she discussed the internal operations of the jail division, a demonstration by K-9 Corporal Karma and her handler Deputy Kacey Reschar, and finally a talk with Sheriff Goodin that concluded with him swearing in the students as new Scott County Sheriff's Deputies...we are Scott County Proud!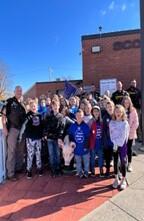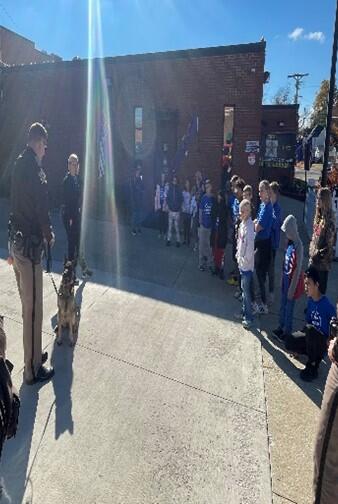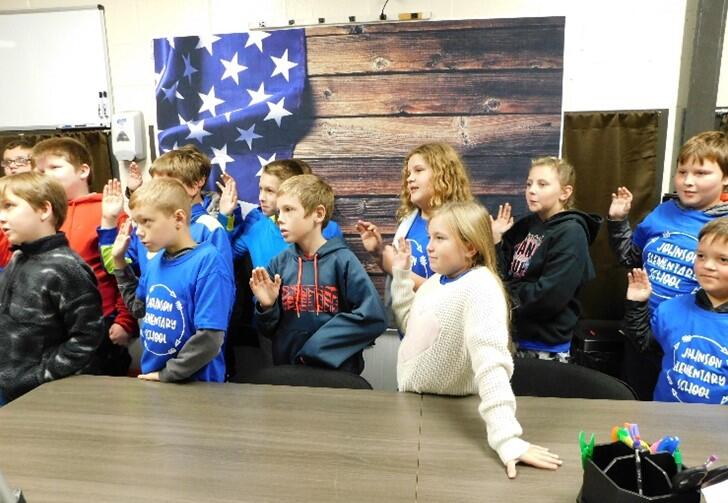 Sheriff Goodin and new Friends! K-9 Karma showing her Obedient Side... Newest Scott County Sheriff's Deputies being sworn in...Scott County Proud!
-30-
Dawson