Scott County Sheriff's Deputies Arrest Drug Offenders while Working Alongside Community Corrections and Jackson Co. Probation
10/21/2022
Scott County Sheriff's Deputies Arrest Drug Offenders While Working Alongside Scott County Community Corrections and Jackson County Probation Department Officials.
NOTE: Another Example of Working Together with Other County Agencies.
Scott County-On 10-21-2022, Scott County Sheriff's Office Deputies Skylar Thompson and Adam Bomar assisted Scott County Community Corrections Officials earlier today with a probation safety check at a residence on Slateford Road in southeastern Scott County. During the safety check, Christopher Davis, 36, of Lexington, Indiana, and Ella Wray, 57, of Scottsburg, Indiana were arrested for the following criminal offenses;
Possession of Methamphetamine
Maintaining a Common Nuisance
Illegal Possession of a Level I, II, III, or IV Controlled Substance
Possession of Paraphernalia
Both Davis and Waray were transported to the Scott County Jail where they were incarcerated without incident.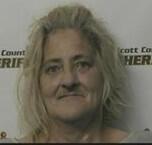 Christopher Davis Ella Wray
On 10-19-2022, Scott County Sheriff's Deputies and Jackson County Probation Office Officials responded to a residential location on West Strouse Road in southwestern Scott County in reference to a probation safety check involving a resident of the home. Probation Officer Jayla Riley and First Sergeant Johnney Coomer arrived at the residence where First Sergeant Coomer subsequently placed Andrew Blackburn McKee, 63, of Scottsburg under arrest for the following;
Dealing Methamphetamine
Possession of Methamphetamine
Maintaining a Common Nuisance
Receiving Stolen Property (Motorcycle)
Possession of Stolen Property (Motorcycle)
Possession of Marijuana (approximately 4 pounds)
The criminal violations listed above were the result of a probation search of the residence, stemming from information that drug activity was occurring. Additional occupants of the residence were identified during the search and possible additional arrests may be made in the future after consulting with the Scott County Prosecutors Office. McKee was transported to and incarcerated at the Scott County Jail. Scott County Sheriff's Deputies Andy Brown and William Morris assisted First Sergeant Coomer during the search of the residence and the subsequent arrest of McKee. Sheriff Goodin emphasized the following concerning this arrest... "We are committed to the promise I made to the citizens of Scott County when elected Sheriff...drug dealers are public enemy #1 under my administration. All of us together are making Scott County safer, every single day".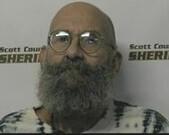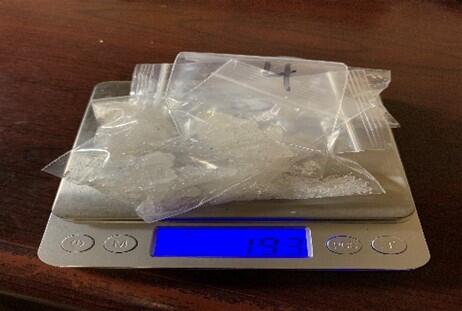 Andrew Blackburn McKee Suspected Methamphetamine
NOTE: Not only are Deputies arresting the offenders on the street, but our Deputy Jailers are also offering services and classes to our inmates. These services and classes provide a path for our inmates to get clean while simultaneously receiving much-needed job skills training, their high school equivalency diploma, substance abuse treatment, spiritual involvement with numerous church groups, and association with peer support groups such as Thrive. We would be remiss to think we can do this alone. Our desire is to partner with all citizens of Scott County...if you have information to provide that would assist the Scott County Sheriff's Office in making our community safer, please call 812-752-5550. You can remain anonymous...together, we are making a difference.
-30-
Dawson
Contact Sheriff Jerry Goodin at Scott County Sheriff's Office (812)752-8400.
All subjects are innocent until proven guilty in a court of law.