Search Warrant Executed by Scott County Sheriff's Deputies
08/25/2022
Search Warrant Executed by Scott County Sheriff's Deputies results in the Seizure of more than 2 Ounces of Methamphetamine, Heroin, Drug Paraphernalia, and the Arrest of Three
(Another Example of Citizen Complaints Resulting in Successful Drug Arrests)
Scott County-On 8-24-2022 at approximately 6:30pm, a search warrant was executed at 94 Hill Street in Austin by Scott County Sheriff's Deputies with the Austin City Police assisting, resulting in the arrests of three (3) and the seizure of more than two (2) ounces of Methamphetamine, Heroin, Drug Paraphernalia, and various items used in the sale and distribution of illegal drugs. The investigation into the suspected sale and distribution of illegal drugs from the Hill Street address began after citizen complaints were received by the Sheriff's Office, resulting in an undercover operation that culminated yesterday in the successful search warrant execution and removal of drugs and offenders from our community. Sheriff Goodin stressed the following..."For those who haven't heard yet, be advised...if you deal drugs in Scott County or you commit a crime, expect to be arrested and you will be incarcerated at the Scott County Jail...no if's, and's, or buts. If a uniform deputy doesn't see you breaking the law, a citizen will...the citizens of Scott County and the Scott County Sheriff's Office are in a partnership...the citizens are the extended eyes of the Sheriff's Office. We started this partnership when I became Sheriff and that will not change...together, we are making Scott County the safest place to live in America". Arrested at the scene were James (AKA: Boogie) Johnson, 65 of Austin, Linda Watkins, 58 of Austin, and Clarence Johnson, 38 of Austin, all charged with various drug charges. Additionally, while processing Linda Wilkens into the Scott County Jail, approximately 1.5 grams of Methamphetamine were discovered by jail deputies concealed on her, apparently attempting to smuggle the drug into the jail, resulting in an additional charge of trafficking with an inmate. AGAIN, crime does NOT pay in Scott County!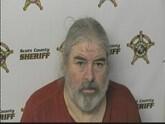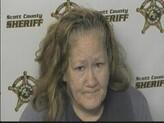 James "Boogie" Johnson Linda Wilkens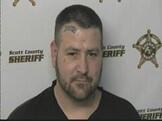 Clarence Johnson
-30-
Dawson, Contact Sheriff Jerry Goodin at Scott County Sheriff's Office (812)752-8400.
All subjects are innocent until proven guilty in a court of law.