Scott County Sheriff's Deputies Receive Training in Hostage Negotiations
06/29/2022
Scott County Sheriffs' Deputies Receive Training in Hostage Negotiation/Crisis Intervention and Swat Command, Decision Making, and Leadership
Scott County-Scott County Sheriffs' Deputies Jessica Dickey, First Sergeant Jacklyn Shofner, and Chief Deputy Toby Deaton, along with other officers from surrounding agencies attended the week-long "Hostage Negotiation and Crisis Intervention" training held in Clarksville from 13-17 June. This training is paramount when officers are handling a situation that may possibly evolve into a hostage situation or a high-stress crisis intervention. The deputies now have the additional capacity that will be used to train other sheriffs' office personnel and further will respond to situations that require this discipline. Additionally, Scott County Sheriffs' Office Deputies Capt. Shawn Mayer and Detective/Lieutenant John Hartman recently attended the "Swat Command, Decision Making, and Leadership Course" adding another means to their toolbox. This training was comprised of high-stress situations that require decisive decision-making skills by command-level officers at the scene of any situation that requires command and control capability. These deputies are now able to execute this skill and further train other deputies in the core components, expanding their capability as well. Sheriff Goodin was quick to add the following..."I am amazed at the level of competency, capability, and willingness to train to get better by the men and women of the Scott County Sheriffs' Office. When called, they will execute at the highest level because they have been trained at the highest level...I am proud of each of them".
NOTE: Deputies averaged 112.079 hours each of individual training for 2021, above and beyond the minimum 24 hours required by state statute.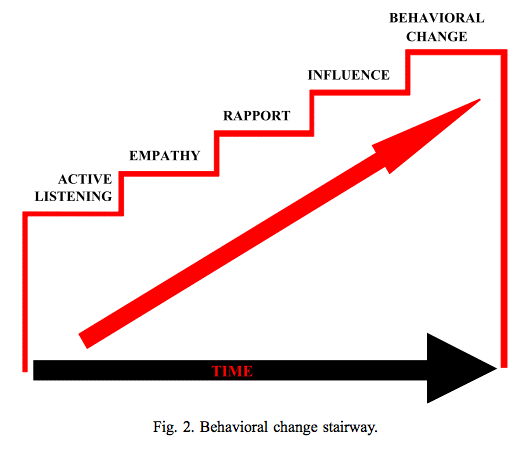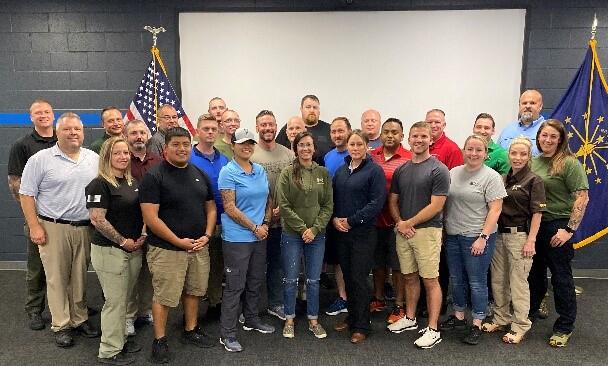 Hostage Negotiation and Crisis Intervention Ladder Hostage Negotiation and Crisis Intervention Course Class
-30-
Dawson
Contact Sheriff Jerry Goodin at Scott County Sheriff's Office (812)752-8400.