Scott County Sheriff's Office Honors Scottsburg City Police Sergeant
06/16/2022
Scott County Sheriffs' Office Honors Scottsburg City Police Sergeant who gave the Ultimate Sacrifice
Scott County-The Scott County Sheriffs' Office and Sheriff Jerry Goodin were honored to host family, friends, and fellow law enforcement officers on Monday, 14 June at the law enforcement memorial corner on the Sheriffs' Office campus. A memorial dedication sign was erected to commemorate the sacrifice made by Sergeant Jimmie Baker of the Scottsburg City Police Department, who was shot in the line of duty and later died on December 21, 1964. Sergeant Baker had served the citizens of Scottsburg for only 1 year when he was killed, leaving behind a young family and an indebted community. Sheriff Goodin provided the following comments..."we will never forget Sergeant Baker's sacrifice and now all who see this commemorative sign will unquestionably reflect on the loss suffered by his family and our community". Later this summer, commemorative signs will be erected at the locations where Scott County Sheriffs' Deputy Harold Amick (killed in 1934) and Indiana State Trooper William Rae Kellems (killed in 1957) gave the ultimate sacrifice when they were slain in the line of duty while serving the citizens of Scott County.
Note: Sheriff Goodin wishes to thank the City of Scottsburg for their support of this project. All three (3) commemorative signs were paid for with non-taxpayer funds generated through various Scott County Sheriffs' Office programs, which is always the goal of Sheriff Goodin when a cost is incurred with any project.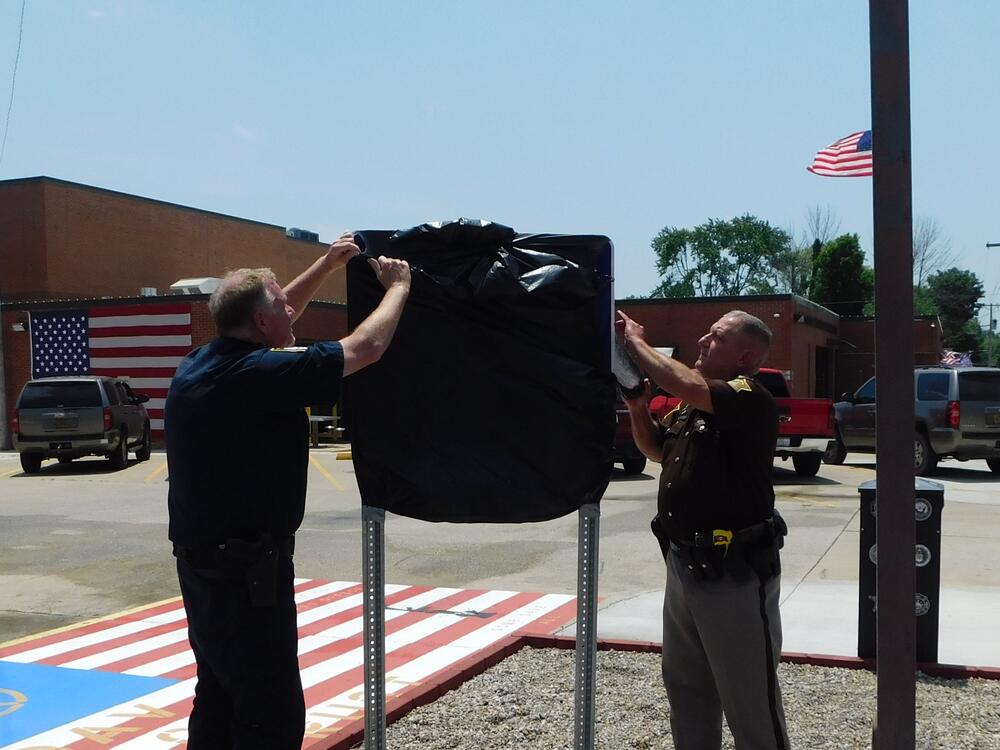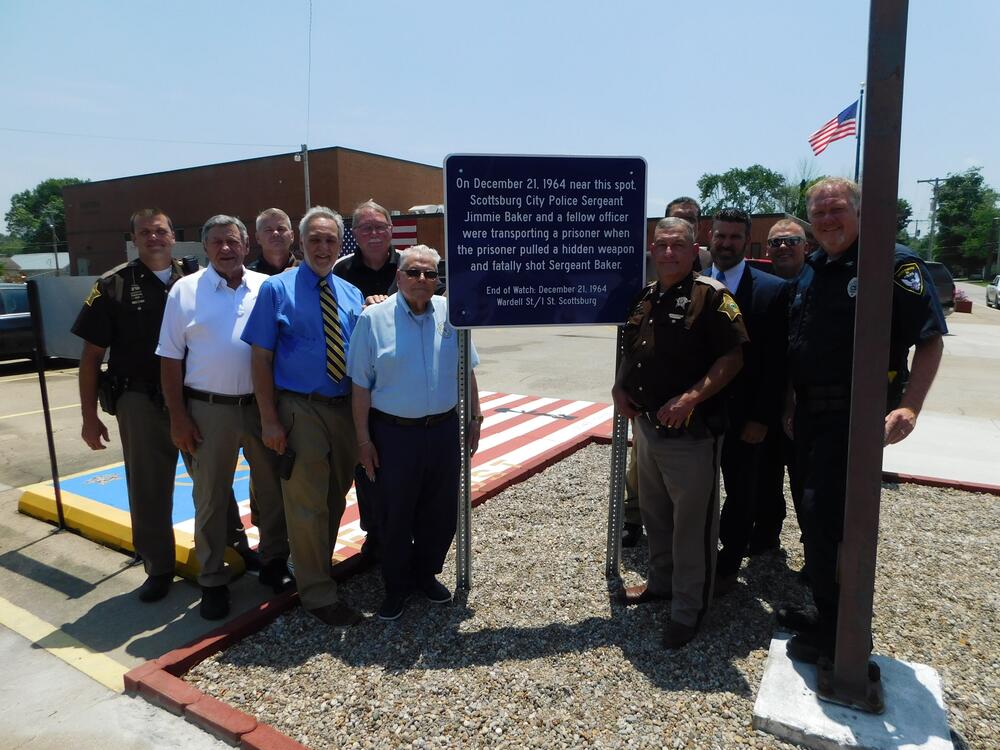 SPD Chief Zellers and Sheriff Goodin unveiling the sign (Picture #1) Jimmie Pate and Jackie Williams (Grandson & Daughter of Sergeant Baker)(Picture #2)
Distinguished attendees with Scott County Law Enforcement Officers (Picture #3)
-30-
Dawson
Contact Sheriff Jerry Goodin at Scott County Sheriff's Office (812)752-8400.