"Operation Cat-Attitude"
06/02/2022
"Operation Cat-Attitude" - Scott County Sheriffs' Deputies Provide Life Saving Rescue to Kitten in Need
Scott County-Sheriffs' Deputies at the Scott County Sheriffs' Office are continuously in "life-saving mode" while on or off duty...yesterday, Deputies William Morris and Kacey Reschar responded to a complaint of a noise coming from under a manhole cover in the O'Reilly Auto Parts Lot in Scottsburg. Upon arrival, Deputy Reschar went into "tunnel rat mode" and after a few minutes, he successfully passed a wet and frightened kitten to his shift partner. In short order, Deputies Morris and Reschar successfully calmed the kitten and by nights end, the kitten was adopted by a kind hearted communications officer from the Scott County 911 Dispatch Center. Sheriff Goodin advised the following..."I am everyday amazed by the men and women of the Scott County Sheriffs' Office...police work is more than arresting the bad guy, as shown by these deputies. Being kind and serving with a servants heart is what distinguishes between good and great...my team is great and I am proud of them all".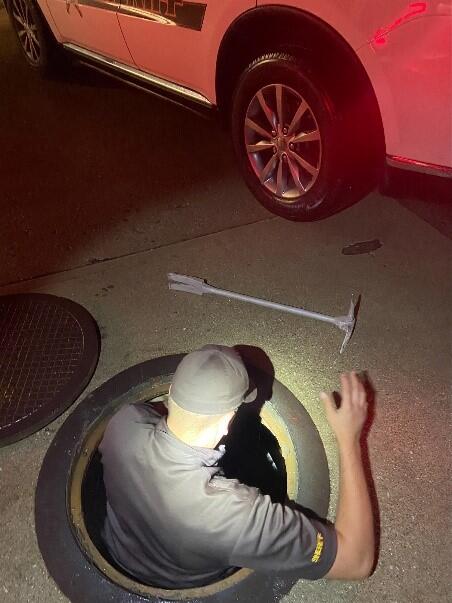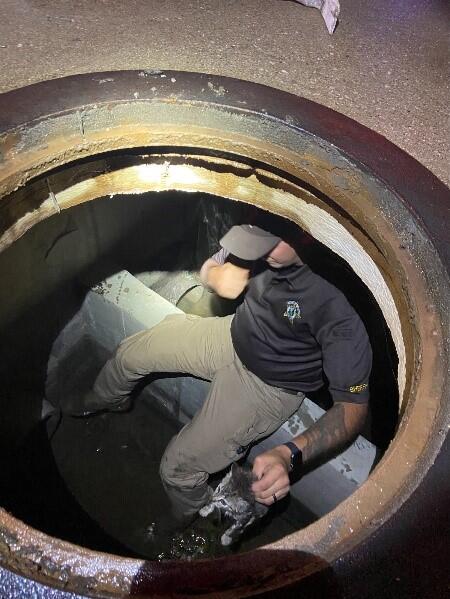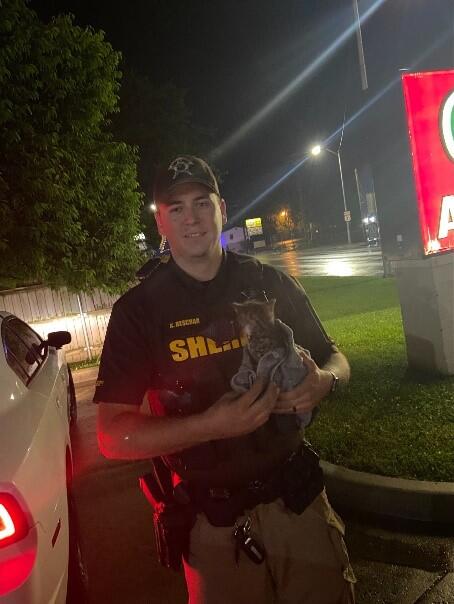 Deputy Reschar enters the manhole Success - locates the kitten Deputy Reschar and his new friend
-30-
Dawson
Contact Sheriff Jerry Goodin at Scott County Sheriff's Office (812)752-8400.
All subjects are innocent until proven guilty in a court of law.