Detective Division Investigations Lead to more Stolen Property
04/29/2022
DETECTIVE DIVISION INVESTIGATIONS LEAD TO MORE STOLEN PROPERTY RECOVERED AND MORE ARRESTS OF OFFENDERS
Deputies Continue to Send Message - "Do Not Commit Crime in Scott County"
Scott County-On 4-27-2022, Detective Lieutenant John Hartman of the Scott County Sheriff's Office successfully recovered numerous stolen power tools previously taken from a Scott County Home in 2021. Detective Hartman located the stolen property in Louisville, Kentucky and after recovering the items, he contacted the victim of the burglary and returned the located property to the very happy owner.
Later the same evening, Scott County Sheriff's Office Detectives were conducting a surveillance operation in the City of Scottsburg when they observed a visibly impaired male person stumbling in the roadway and enter the driver side of a parked vehicle. The Detectives (Detective Lieutenant Hartman and Detective Corporal Paul Clute) suspended the surveillance operation, immediately taking police action against the suspected impaired person to prevent them from driving away and endangering other citizens. The impaired person, identified as Timothy Allen, 43 of Austin, Indiana was removed from the vehicle and due to his level of intoxication, he was transported to the Scott Memorial Hospital for treatment prior to being booked into the Scott County Jail, charged with Public Intoxication.
On 4-28-2022, Detective Hartman was at it once again, picking up where he left off regarding a recent burglary investigation that involved assistance from parole agents of the Indiana Department of Corrections (IDOC), Madison Regional Office. Detective Hartman successfully developed criminal intelligence which he provided to the IDOC Agents, resulting in a Parole Warrant for Craig Tharp, 36 of Lexington, Indiana. Detective Hartman, along with IDOC Agents Dancie Schulze, Ethan Nordhoff, and IDOC District Supervisor Jack Ross located Craig Tharp at a residence in Austin, Indiana taking him into custody without incident. Tharp was transported to the Scott County jail where he remains incarcerated. Sheriff Goodin stated the following..."I will say it once again...if you think for one minute that you can commit crime in Scott County and no one cares, you are 100% mistaken...this is again proof that when we are able to work together with the community and with other law enforcement partners like the Indiana Department of Corrections, we will successfully hold criminals accountable for their bad deeds".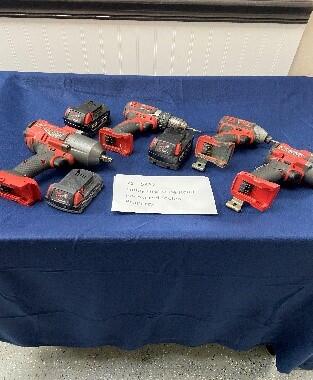 Recovered Stolen Property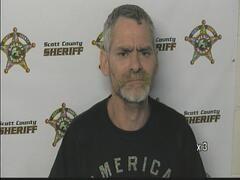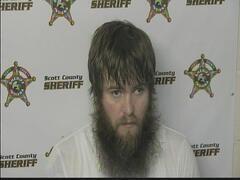 Tim Allen Craig Tharp
-30-
Dawson
Contact Sheriff Jerry Goodin at Scott County Sheriff's Office (812)752-8400.
All subjects are innocent until proven guilty in a court of law.