Traffic Stop Leads to Arrest by Scott County Sheriff's Deputies
01/13/2022
Traffic Stop Leads to Arrest by Scott County Sheriff's Deputies
Scott County-On January 13th, Deputies arrested Cheron Bowman, 49, of Charlestown, Indiana for numerous drug related offenses after conducting a traffic stop in northern Scott County. At approximately 9:00pm, Deputy Kasey Reschar stopped a gray passenger car on Bogardus Road near State Road 256 for a vehicle equipment violation. Upon making contact with the driver, identified as Cheron Bowman, Deputy Reschar placed Bowman under arrest for the following;
Dealing in Methamphetamine, Possession of Methamphetamine, Maintaining a Common Nuisance, Possession of a Schedule I, II, III, or IV controlled substance (2 counts), Possession of Marijuana, and Possession of Paraphernalia
Bowman was transported to the Scott County Security Center in Scottsburg. Upon arrival at the Jail and while processing her for incarceration, Methamphetamine was found concealed upon her. This resulted in an additional felony charge of trafficking with an inmate. The total weight of all Methamphetamine located during the traffic stop and subsequent processing at the jail was 5.7 grams. Sheriff Goodin stated "Scott County Sheriff's Office Deputies are 100% committed to removing drugs from our community...drug dealers, you are again reminded the jail is what you will call home if you choose to sale this poison in Scott County".
If you have information to provide that would assist the Scott County Sheriff's Office with this mission, please call 812-752-5550. You can remain anonymous...together, we are making a difference.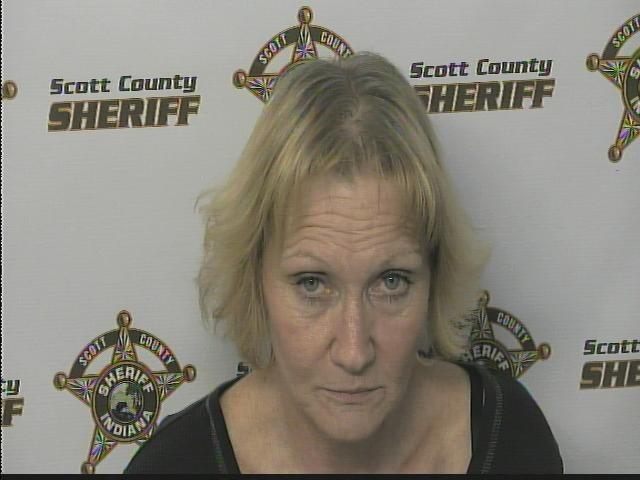 -30-
Dawson
Contact Sheriff Jerry Goodin at Scott County Sheriff's Office (812)752-8400.
All subjects are innocent until proven guilty in a court of law.