Sheriff's Office Inmate Work Crews Giving Back
10/01/2021
Sheriff's Office Inmate Work Crews Giving Back to the Community
Scott County-You probably have seen the Scott County Sheriff's Office inmates out mowing, trimming trees and picking up trash. They are also responsible for the work on the new flower boxes, flags and landscaping newly completed on the outside of the Scott County Jail.
We have two work crews that do outside activities. One of the crews work in the cities of Austin and Scottsburg and the other crew works in the county. We also have several other inmates that work inside the jail cleaning, painting and doing other jobs as they arise.
As most people in Scott County know, Sheriff Goodin is all about job training and rehabilitation. Not only does the Scott County Jail have the training/learning programs inside of the jail but by using inmates to do almost all the projects at the jail to include mowing most of the county owned properties, landscaping, carpenter work, cleaning and preparing food, the inmates learn skills and work habits that will help them get jobs when they leave the jail. All of the inmates working on the work crews are volunteering.
The savings to the Scott County Taxpayers is literally in the hundreds of thousands of dollars yearly. The county work crew ran by Special Deputy Russell Combs works every day in the county. Mayor Roger Hawkins of Austin and Mayor Terry Amick of Scottsburg worked out a deal with Sheriff Goodin to help pay part of the Scott County Jail Officer in charge of one of the work crews, Special Deputy Tim Applegate's, salary. Sheriff Goodin sends the inmates to Austin and Scottsburg on a rotational schedule. For example if the inmates work three days in Austin and two days in Scottsburg this week, then the following week they will work three days in Scottsburg and two days in Austin. Again, the agreement between sheriff Goodin and mayor's Amick and Hawkins are saving both of the city's taxpayers thousands of dollars.
Sheriff Goodin stated, "Inmates at the Scott County Jail just do not sit around doing nothing, we rehabilitate, educate and train." "This is what will change the inmate's futures."
Media Note-Photos below are of Austin, Scottsburg and County work crew.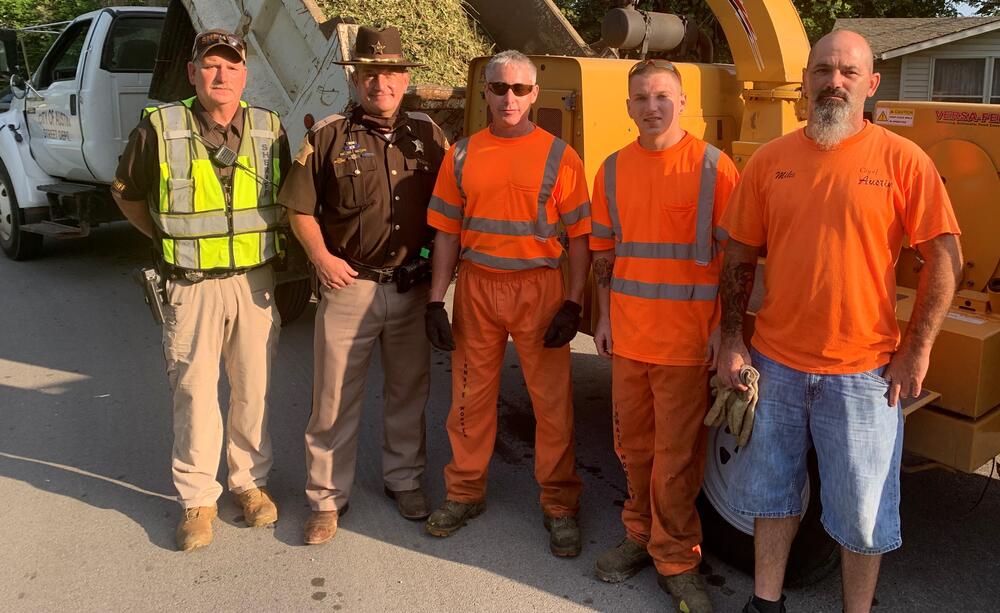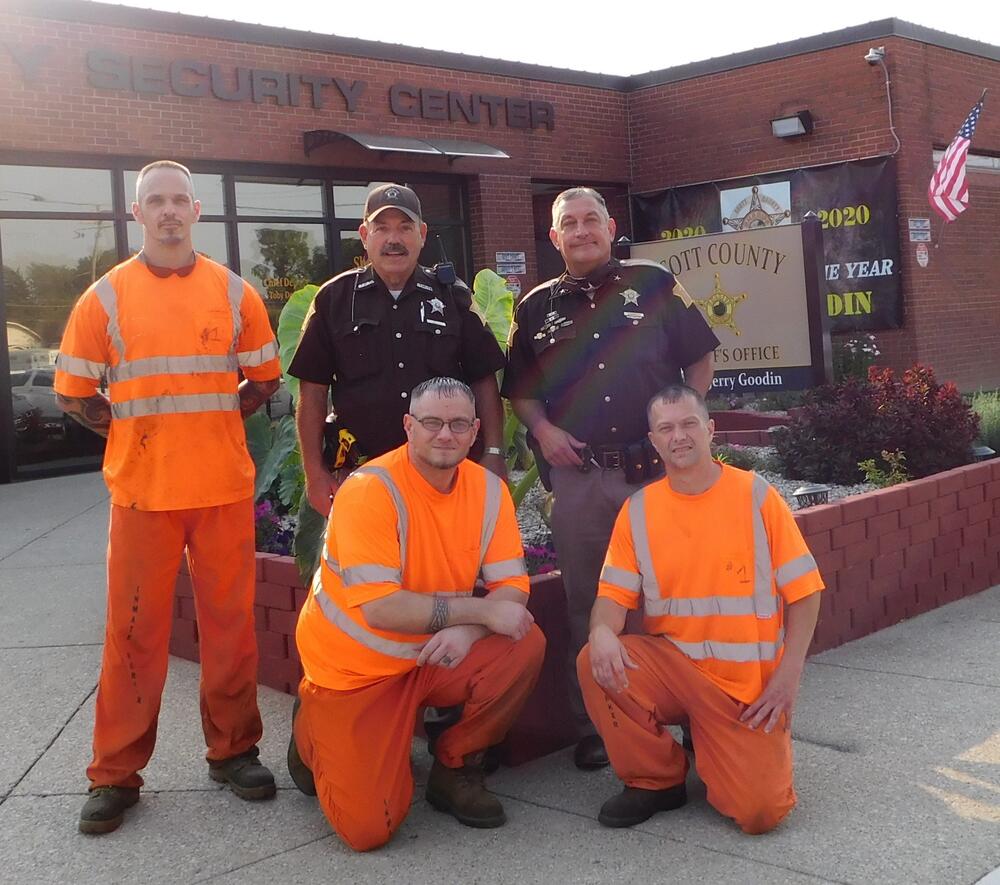 Goodin -30-