Deputies and State Troopers are looking for a Suspect at Large after Shooting at a Scott County Deputy (Public's Help is needed)
04/11/2021
Scott County Sheriff's Office
Sheriff Jerry Goodin
News Release
111 South First Street Date 04/11/2021
Scottsburg, Indiana 47170
Immediate Release
**UPDATE********CAPTURED**
Deputies and State Troopers are looking for a Suspect at
Large after Shooting at a Scott County Deputy
(Public's Help is needed)
Scott County-At approximately 1:30 pm, A Department of Natural Resources K-9 unit deployed at the scene on State Road# 256 located Todd A. Lacey, 52, from North Vernon, IN laying in a wooded area near where the pursuit ended.
He was placed under arrest for Resisting Law Enforcement by State Police and is being housed at the Washington County Jail until his first court appearance. Photo of Todd A. Lacey is below. The arrested was not injured.
Agencies assisting, Indiana State Police, Jennings County Sheriff's Office, Jefferson County Sheriff's Office, Austin City Police, Scottsburg City Police, Department of Natural Resources. Jennings Township Volunteer Fire Department assisted at the scene with lightning.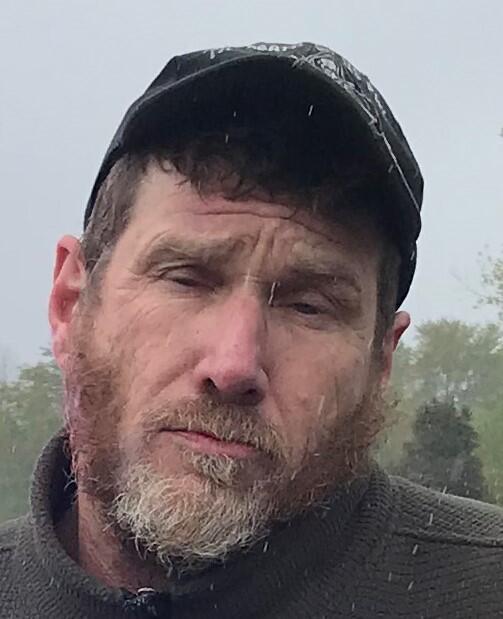 ..................................................................................................
Scott County-At approximately 5:45 am this morning, a deputy with the Scott County Sheriff's Office attempted to make a traffic stop on an A.T.V. (4-wheeler) near State Road 256 and Terry Road in rural Scott County. As the deputy attempted to make the traffic infraction stop the A.T.V. fled turning down a side street where the deputy lost sight of the A.T.V. and cancelled the pursuit. Shortly thereafter, the deputy observed the A.T.V. traveling through a field on the North side of State Road 256. The deputy attempted to stop the A.T.V. again and the driver of the A.T.V. and the deputy got into a foot pursuit. While running towards the suspect on foot the deputy heard what was believed to be gun shots. The deputy fired shots back towards the suspect as he began taking cover. A perimeter was set up and attempts to locate the driver of the A.T.V. was unsuccessful.
As of this time, the suspect has still not been located.
The suspect was thought to be wearing blue jeans and gray t-shirt. The suspect fled north of State Road #256 between the county roads of Terry Road and Whitsitt Road in rural Scott County.
The A.T.V. was abandoned by the driver and police are looking for help from the public to identify the person the A.T.V. could belong to, (photo attached).
If anyone knows who the A.T.V. belongs to or if anyone saw anything this morning in the pursuit area please contact the Indiana State Police at 812-246-5424 or the Scott County Sheriff's Office at 812-752-5550.
There is no reason to believe the general public is in any danger at this time. The officer was not injured however it is unknown if the suspect was injured.
The Indiana State Police have been called in with Evidence Technicians and Detectives to continue the investigation.
Pictured below is the suspect A.T.V.
-30-
Johnson
Contact Sheriff Jerry Goodin at Scott County Sheriff's Office (812)752-8400
All suspects are innocent until proven guilty in a court of law.