You Were Warned!
04/02/2020
Scott County Sheriff's Office
Sheriff Jerry Goodin
News Release
111 South First Street Date 04/02/2020
Scottsburg, Indiana 47170
Immediate Release
You Were Warned!
Scott County-On April 2, 2020, Deputies Kenton Makowsky and Charlie Morgan responded to an address on Booe Road in northern Scott County in reference to a theft from a motor vehicle. Upon arrival deputies began relaying information to road officers about the alleged suspect vehicle, a silver 2003 Honda. It was located in Scottsburg by an officer with the Scottsburg City Police Department. The Scottsburg Officer stopped the vehicle and Deputies Makowsky and Morgan went to the stop location.
After an investigation by both police departments was completed officers arrested two males for theft and drug charges. Mohammed Ibrahim, 22, of Charlestown, IN was arrested for Possession of Methamphetamine, Possession of Paraphernalia, Maintaining a Common Nuisance, Theft Greater than $750 but less than $50,000 and Unauthorized Entry to a Motor Vehicle. Abdul Karin Aden, 20, of Louisville, KY was arrested for Theft Greater than $750 but less than $50,000, Unauthorized Entry to a Motor Vehicle and Visiting a Common Nuisance. Scott County Deputies charged the duo for theft related charges and Scottsburg City Police Officers charged the two with drug related charges.
Sheriff Goodin has had deputies working extra patrols in the county to deter criminals thinking they can take advantage of the Corona Virus Pandemic. The sheriff wanted to reiterate his warning that if anyone thinks they are going to come to Scott County to commit a crime, they are mistaking, you will be arrested.
If any other citizens have had a theft out of their vehicle last night contact the Sheriff's Office to see if it is related to this crime. Also, Sheriff Goodin wanted to remind all Scott County Citizens to lock your unoccupied vehicles.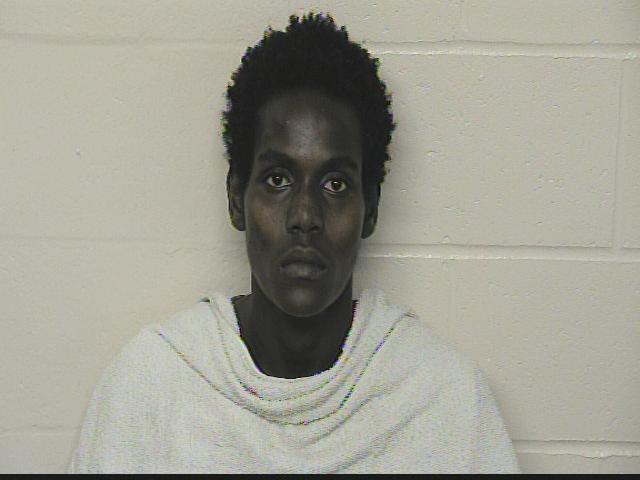 -30-
Johnson/Goodin
Contact Sheriff Jerry Goodin at Scott County Sheriff's Office (812)752-8400
All arrested people are innocent until proven guilty in a court of law.