Scott County Sheriff's Office Makes Additional Drug Arrests
09/06/2019
Scott County Sheriff's Office
News Release
Sheriff Jerry Goodin
111 South First Street
Scottsburg, Indiana 47170
September 6, 2019
Scott County Sheriff's Office Makes Additional Drug Arrests
Scott-On September 5, 2019, Lieutenant Shawn Mayer and Deputy Zach Brown responded to a location in Lexington, Indiana in reference to possible drug activity. Upon arrival, Lt. Mayer and Deputy Brown made contact with two occupants in a vehicle. They were identified as Danielle Allen, age 29, Elizabeth, Indiana, and Stefan Hartford, age 30, Shelbyville, Indiana. Further investigation by Lt. Mayer and Deputy Brown discovered Stefan Hartford had a suspended drivers permit. Additionally, Danielle Allen stated she had used prescription medication not prescribed to her. Drug paraphernalia was discovered in the vehicle and both individuals were placed in custody and transported to the Scott County Jail.
Danielle Allen was arrested for POSSESSION OF PARAPHERNALIA and VISITING A COMMON NUISANCE. Stefan Hartford was arrested for DRIVING WHILE SUSPENDED (SUSP/PRIOR), MAINTAINING A COMMON NUISANCE, and POSSESSION OF PARAPHERNALIA.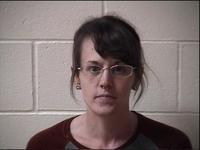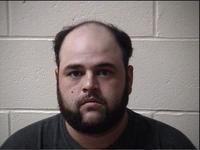 On September 5, 2019, Deputy Johnney Coomer observed a male driving on an expired registration. Male subject identified as Kevin Moreland, age 52, Jeffersonville, Indiana, stopped at Leroy's store and entered into the building. Deputy Coomer questioned Moreland about observing him driving with an expired registration. Moreland stated he needed medical attention due to chest pains. Deputy Coomer called for EMS and Moreland was transported to Scott Memorial Hospital. Further investigation showed Moreland had five (5) active warrants from Clark County and expired registration. Moreland was medically cleared from Scott Memorial Hospital and transported to Clark County Jail on those active warrants. No picture of Moreland due to not being booked into the Scott County Jail.
-30-
Shofner
Contact Sheriff Jerry Goodin at Scott County Sheriff's Office (812)752-8400