Scott County Sheriff's Office Continues with Arrests
07/17/2019
Scott County Sheriff's Office
Sheriff Jerry Goodin
News Release
111 South First Street July 17, 2019
Scottsburg, Indiana 47170
Scott County Sheriff's Office Continues with Arrests
Scott-On July 16, 2019, the Scott County Sheriff's Office received reports of individuals in a vacant house on First Street in Austin, Indiana with possible drug activity. Captain Joe Guarneri arrived at the residence and made contact with a male subject identified as Irvin Combs, age 44, of Scottsburg. Combs stated he did not have permission to be at the residence and Captain Guarneri observed "No Trespassing" signs on the property. Combs was placed in custody and arrested for RESIDENTIAL ENTRY and CRIMINAL TRESPASS.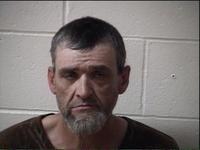 On July 16, 2019, Deputy Josh Watterson responded to a traffic accident on Turley Road. Upon arrival, Deputy Watterson made contact with driver of the vehicle, Heather Robinson, age 36 from New Albany. Deputy Watterson spoke with Robinson who stated she had been using Methamphetamine, Heroin, and Crack. Further investigation revealed drug paraphernalia in the vehicle in addition to a small plastic bag with a white crystal like substance, which field tested positive for Methamphetamine. Robinson was placed in custody and transported to the Scott County Jail. Robinson was arrested for OPERATING WHILE INTOXICATED; OPERATING A VEHICLE WHILE INTOXICATED ENDANGERING A PERSON; POSSESSION OF PARAPHERNALIA; POSSESSION OF METHAMPHETAMINE and POSSESSION OF SCHEDULE I, II, III, OR IV CONTROLLED SUBSTANCE.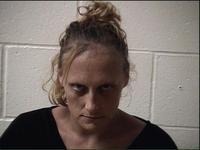 -30-
All subjects are presumed innocent until proven guilty in a Court of Law.
Shofner
Contact Sheriff Jerry Goodin at Scott County Sheriff's Office (812)752-8400