Scott County Sheriff Department Arrests for the Weekend
07/08/2019
Scott County Sheriff's Office
Sheriff Jerry Goodin
News Release
111 South First Street July 8, 2019
Scottsburg, Indiana 47170
Scott County Sheriff Department Arrests for the Weekend
Scott-On July 3, 2019, Deputy Skylar Thompson responded to a call in reference to a battery. Upon arrival, individuals stated Michelle Allison, age 29, Sellersburg, was involved in the incident. Deputy Thompson made contact with Allison. She provided incorrect date of birth and social security number. Further investigation showed that Allison had two (2) active warrants out of Clark County. Allison was charged with IC 35-44.1-2-3(D)MB ~ FALSE INFORMING and IC 35-45-2-5(A) ~ INTERFERENCE WITH REPORTING A CRIME.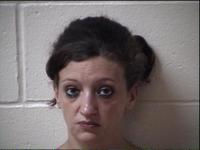 On July 5, 2019, Deputy Joe Baker received information on Angela Pratt, age 40, Austin, had an active warrant for her arrest and was seen at a residence in Austin, Indiana. Deputy Baker arrested Pratt without incident. Pratt's warrant was for IC 35-44.1-3-4(C)FL6 ~ ESCAPE; FAILURE TO RETURN TO LAWFUL DETENTION.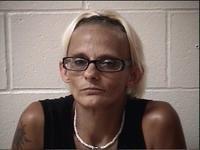 -30-
All subjects are presumed innocent until proven guilty in a Court of Law.
Shofner
Contact Sheriff Jerry Goodin at Scott County Sheriff's Office (812)752-8400