The Fight against Drugs Continue, Hard Work from Deputies Leads to More Arrests
03/01/2019
Scott County Sheriff's Office
Sheriff Jerry Goodin
News Release
111 South First Street
Scottsburg, Indiana 47170 March 1, 2019
The Fight against Drugs Continue, Hard Work from Deputies Leads to More Arrests
Scott County-On February 28, 2019, Scott County Sheriff's Office received information about drug activity at a residence in Austin, Indiana. Scott County deputies with the assistance of Indiana State Police made contact with Don King, age 31, Austin. King was taken into custody and charged with Dealing in Methamphetamine and Maintaining a Common Nuisance.
On February 28, 2019, with the assistance of the Scott County Prosecutor's Office, an arrest warrant was issued for Kenneth "Wayne" Davis, age 51, Austin. This arrest stemmed from a search warrant that was executed earlier this week. Davis was charged with Maintaining a Common Nuisance and Possession of Paraphernalia.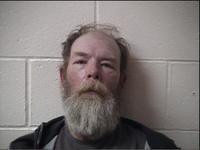 Others arrested on warrants are as followed:
Michael Miller was arrested for Invasion of Privacy, Possession Scheduled I,II,III, or IV Controlled Substance, (2) Counts Failure to Appear
Rita Samson was arrested for an Out of County Warrant
Deputies/Agencies Involved:
Deputy Joe Baker
Deputy Joe Guarneri
Deputy Darin Marshall
Detective Paul Clute
Indiana State Police
Scott County Prosecutor's Office
-30-
All subjects are presumed innocent until proven guilty in a Court of Law.
Shofner
Contact Sheriff Jerry Goodin at Scott County Sheriff's Office (812)752-8400