Traffic Stop Leads to Drug Arrests
08/02/2018
On July 31, 2018, Lieutenant Detective, Joe Johnson, observed a vehicle traveling at a high rate of speed near Wilbur Avenue. Lieutenant Detective Johnson observed an item being thrown out of the vehicle at which time Johnson notified deputies responding of the exact location and what he observed. Captain Herald and Deputy Marshall recovered a crystal like substance, that field tested positive for Methamphetamines. Additionally, the substance totaled 11.11 grams.
Lieutenant Detective Johnson initiated a traffic stop and made contact with driver, Jimmy Melton and passenger, Sherman Rose. Further investigation was conducted and Lieutenant Detective Johnson discovered Jimmy Melton was driving on a suspended permit. Sergeant Scott McCoskey and his K-9 Detection Dog, Diablo, of the Austin Police Department made scene as well. K-9 Diablo made a positive indication for the possible presence of a narcotic substance on the driver side of the vehicle Melton was driving.
Driver, Jimmy Melton, and passenger, Sherman Rose, were arrested and booked at the Scott County Detention Center on the following charges.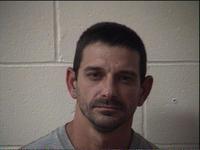 Sherman Rose:
IC 35-48-4-13(A)MB ~ VISITING A COMMON NUISANCE
IC 35-48-4-6.1(A)FL6 ~ POSSESSION OF METHAMPHETAMINE
Jimmy Melton:
IC 35-48-4-13(b)FL6 ~ MAINTAINING A COMMON NUISANCE
IC 35-48-4-6.1(A)FL6 ~ POSSESSION OF METHAMPHETAMINE