Scott County Sheriff's Office Seeks Every Opportunity to Visit with our Youth
09/14/2023
Scott County Sheriff's Office Seeks Every Opportunity to Visit with our Youth - Communicating a Message of Friendship and Safety.
Scott County-On 9-7-2023, Scott County Sheriff Jerry Goodin and Lt Col Joe Guarneri spent quality time with first grade students of the Vienna-Finley Elementary School on the courthouse yard in Scottsburg. The students were visiting county government offices in and around the courthouse when Sheriff Goodin and Lt Col Guarneri were able to intercept the group, delivering messages of friendship and safety to the students. Sheriff Goodin stressed the following... "As law enforcement officers, it is our responsibility to take a moment and reach out to all children in our community, by any means available. At times, the police are viewed by children as the enemy, when they witness a parent or loved one being carted off to jail. Taking a moment to show them how much they (everyone one of them) mean to us is what Deputies of the Scott County Sheriff's Office do...they are our most treasured resources and it's our responsibility to tell them that, every chance we get". Below are a few pictures of the student treasures with Sheriff Goodin and Lt Col Guarneri.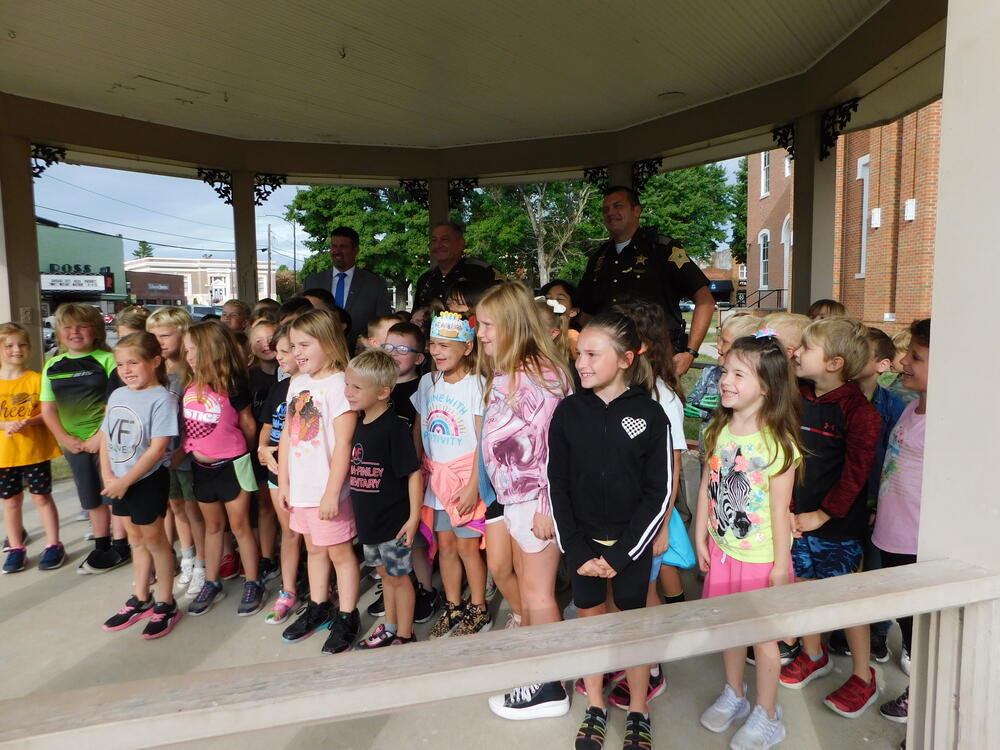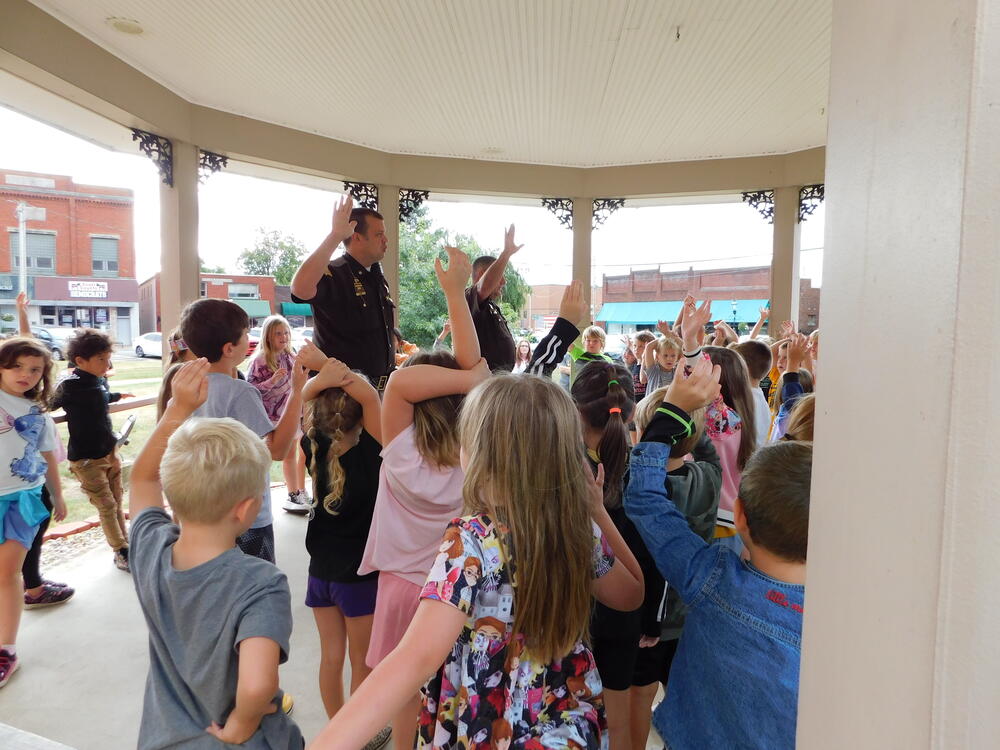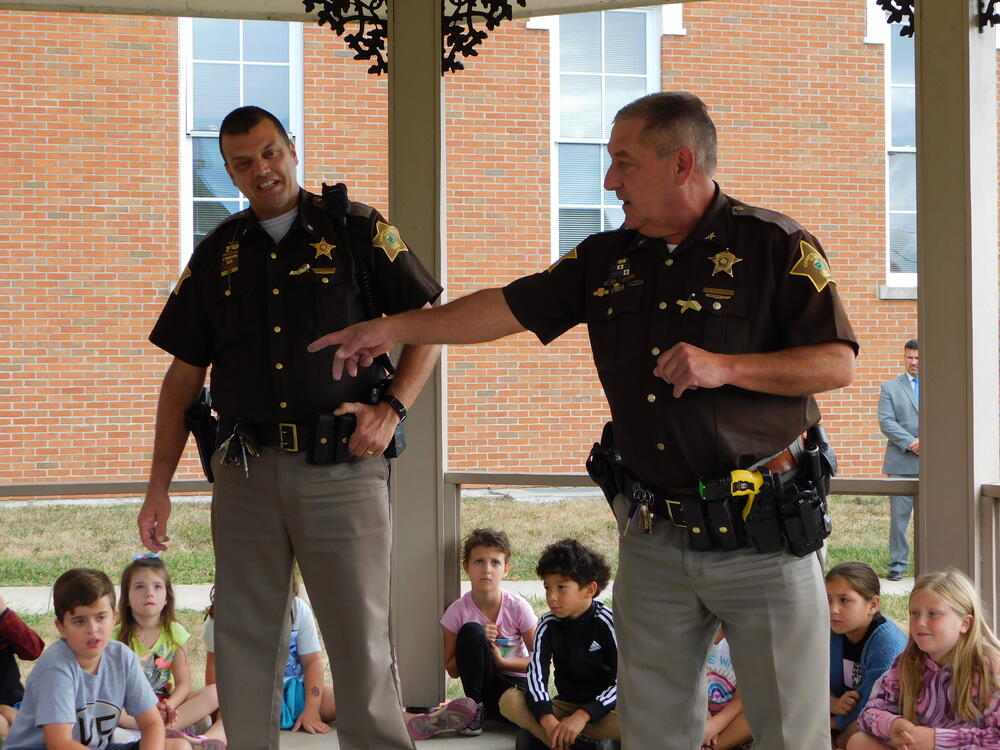 NOTE: The Scott County Sheriff's Office is blessed to have the support of Scott County Community Leaders and citizens alike as we relentlessly work at making Scott County the safest county in America.
If you have information to provide that would assist the Scott County Sheriff's Office in making our community safer, please call 812-752-5550. You can remain anonymous...together, we are making a difference.
-30-
Dawson
Contact Sheriff Jerry Goodin at Scott County Sheriff's Office (812)752-8400.