Scott County Sheriff's Office K-9 Training Locally in Scottsburg City
09/12/2023
Scott County Sheriff's Office K-9 Program Training Locally in the City of Scottsburg - A "Force Multiplier" that is Successfully Putting Drug Dealers on Notice that Scott County is a "Drug-Free Zone"!
Scott County-On 9-7-2023, K-9 Deputy Lt. Charlie Morgan and his K-9 partner Zeus, and Deputy Kacey Reschar and his K-9 partner Karma, trained diligently in and around the City of Scottsburg, enhancing their competency and capabilities. A portion of the training consisted of mock traffic stops, where drug interdiction tactics were evaluated during each scenario, validating each K-9 team's ability to detect and secure illegal substances. Additionally, the Scottsburg Fire Department assisted the K-9 training by offering their fire training area to allow K-9 deployment and aggression control work, obedience work, and additional narcotics detection work, in several very challenging environments. Moreover, "Team Scottsburg Fire" supplied ladders for Lieutenant Morgan and Deputy Reschar to work with their K-9 partners, where each K-9 and their respective handlers were able to test their ladder-climbing abilities while simultaneously keeping control of a dangerous situation. This training simulates a moment when a K-9 deployment involves a suspect on the roof of a structure, a challenging but attainable apprehension if the handler and K-9 have trained for the situation.
The training was a huge success, thanks to the outstanding assistance and equipment provided by the Scottsburg Fire Department...together, your first responders are making a difference. The following pictures represent a few of the training scenarios.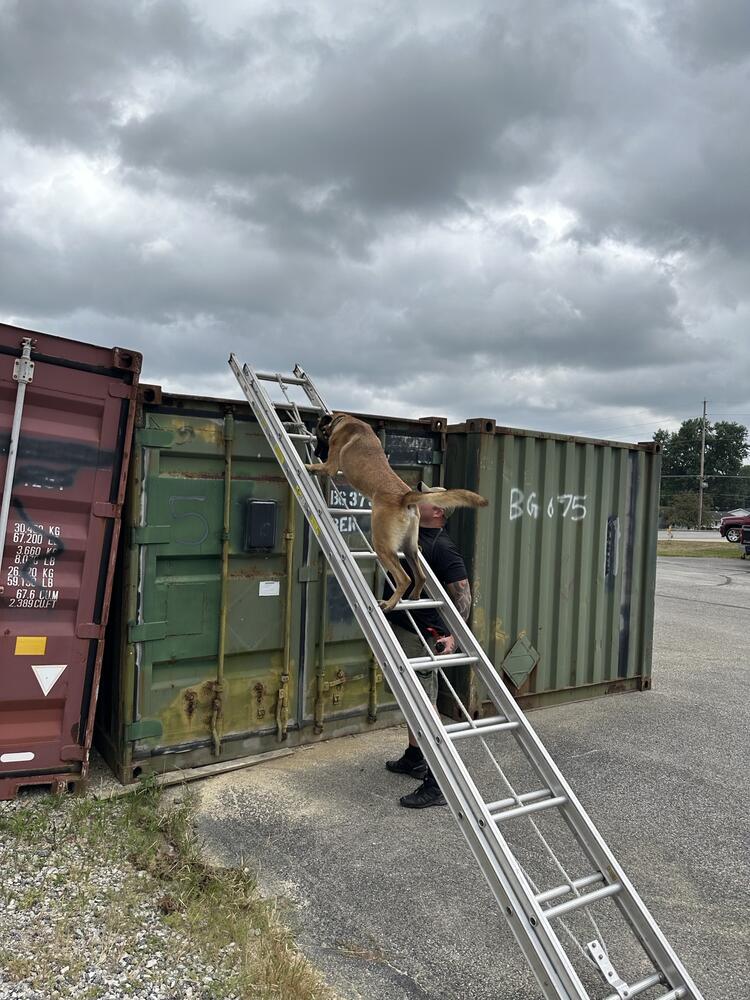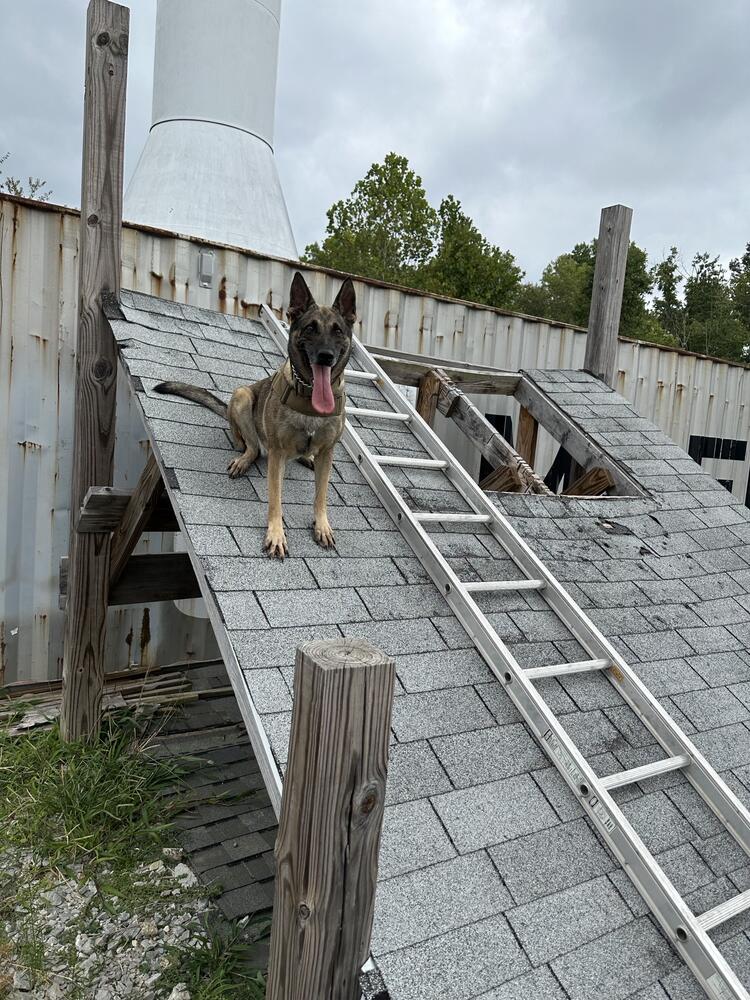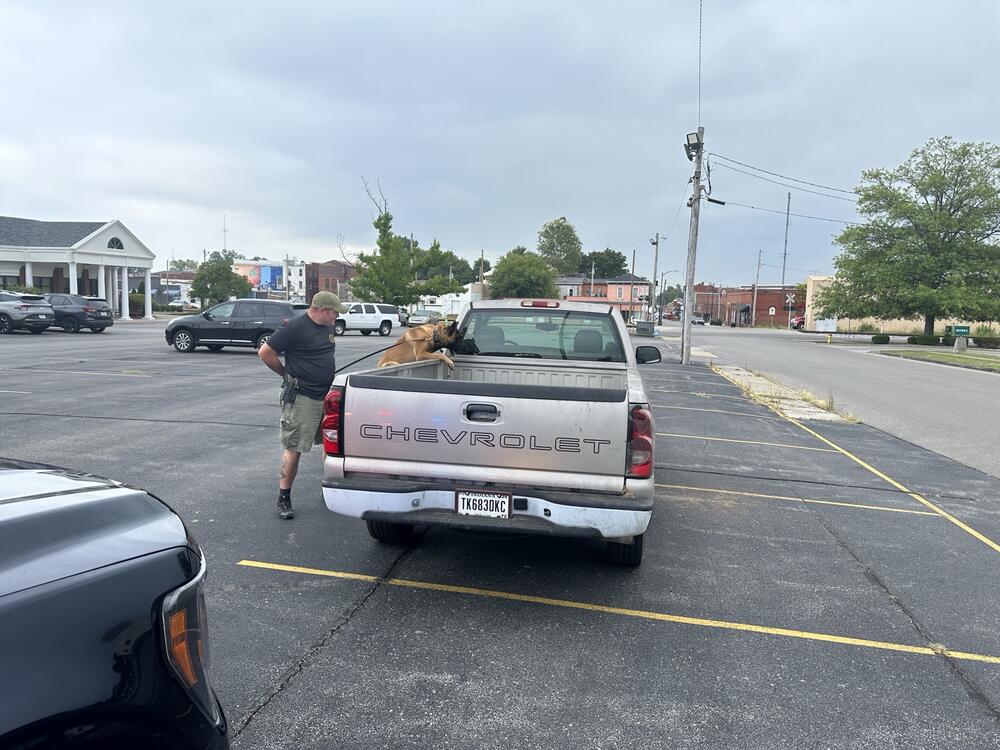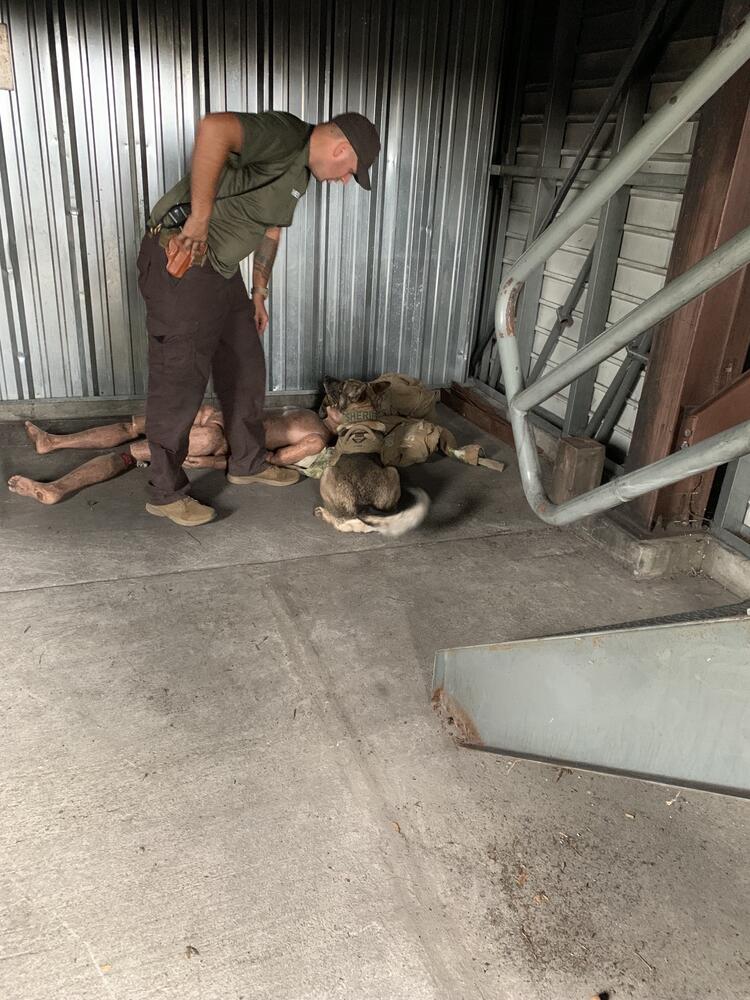 NOTE: The Scott County Sheriff's Office is blessed to have the support of Scott County Community Leaders and citizens alike as we relentlessly work at making Scott County the safest county in America.
If you have information to provide that would assist the Scott County Sheriff's Office in making our community safer, please call 812-752-5550. You can remain anonymous...together, we are making a difference.
-30-
Dawson
Contact Sheriff Jerry Goodin at Scott County Sheriff's Office (812)752-8400. All subjects are innocent until proven guilty in a court of law.