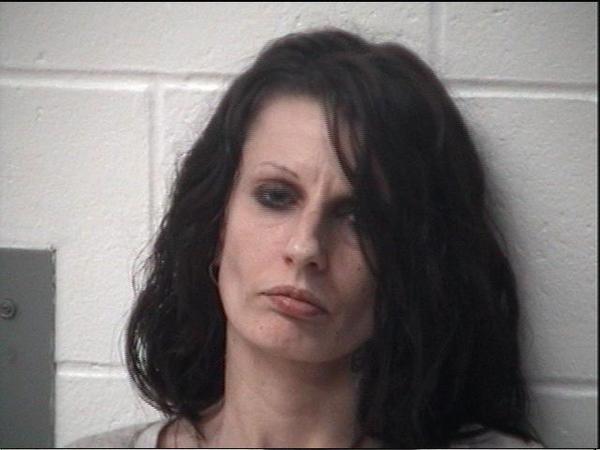 Stephanie Terry
On May 5, 2013, the Scott County Sheriff's Office went to 1217 Pearl Street – Austin, to execute an arrest warrant on Stephanie Terry (09-14-1978) for Child Support. When Deputies arrived, they were able to locate Terry inside of the home and subsequently made contact with her. When Terry saw the Deputies, she attempted to hide drugs that were in her possession; however, Deputies were able to locate the drugs and later identified the substance as Methamphetamine. She also had a Schedule II Controlled Substance (Opana) and a Schedule IV controlled substance (Carisoprodol) in her possession. She was charged with Possession of Methamphetamine and Possession of a Controlled Substance.
On May 3, 2013, the Scott County Sheriff's Office responded to 187 Cutshall Road concerning a suspicious vehicle. Upon Deputies arrival, they made contact with Thomas Spencer, the driver of the vehicle. Upon checking Spencer's record, it was found that a warrant for a parole violation was active out of Marion County, Indiana. Spencer was placed into custody and transported to the Security Center. Upon arrival, the jail staff located marijuana on Spencer's person and he was subsequently charged Possession of Marijuana.
The Scott County Sheriff's Office arrested 11 persons since last Friday.
There are 116 inmates being housed in the Scott County Security Center and 25 inmates being housed at the Clark County Sheriff's Office.
Scott County Jail Officers took 18 inmates to Circuit Court and 25 inmates to Superior Court. There were 6 transports of inmates to various locations.
If you have any information regarding these cases please call 812.752.8400 or the TIP LINE at 812.752.7898.