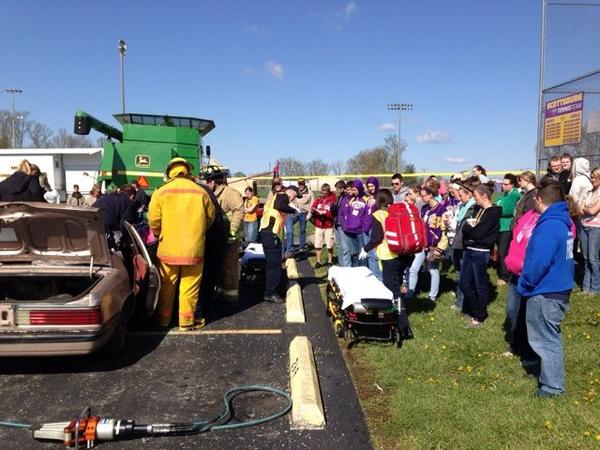 Rule The Road
The Scott County Sheriff's Office hosted Rule the Road on Saturday. Forty Five (45) teen drivers looked on as First Responders worked on the Crash. They went through five driving courses, seatbelt convincer and several other simulators including watching somebody get cut out of the wreck. Hopefully they all learned to be more responsible drivers.
Crashes: The Scott County Sheriff's Office investigated a crash that occurred on Oard Spring Road in Jennings Township. Driver, Lois J. Riley, said that she swerved to miss a deer in the roadway and struck a tree. There were four (4) persons injured in the mishap.
Scott County Jail Officers took 27 inmates to Circuit Court and 16 inmates to Superior Court. There were 10 transports of inmates to various locations. There are 108 inmates incarcerated in the Security Center currently and there are 28 inmates being housed in the Clark County Security Center
If you have any information regarding these cases please call 812.752.8400 or the TIP LINE at 812.752.7898.