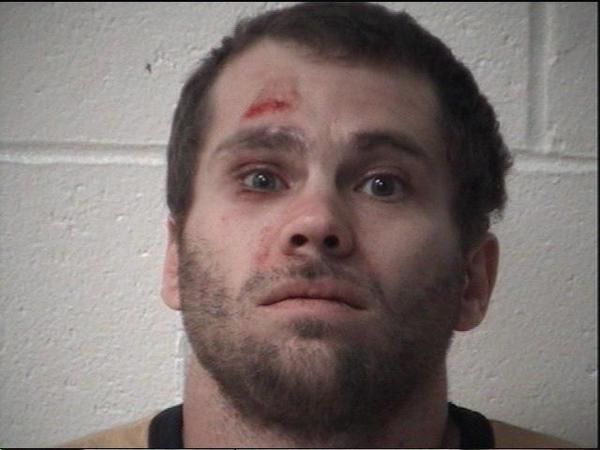 Terry Kinworthy
04/02/2013
Sheriff Dan McClain and members of the Scott County Sheriff's Office, FBI Safe Streets Task force and Indiana State Police apprehended Terry Kinworthy at a residence in Jackson County.
Authorities have been pursuing Kinworthy since mid February after Kinworthy led authorities on a multi county vehicle pursuit that resulted in Kinworthy crashing his vehicle inside of Jennings County. Kinworthy sustained injuries during that vehicle crash and had to be transported to the University of Louisville Hospital by a medical helicopter. A few days later, Kinworthy left the hospital and has since been actively evading authorities.
During the course of the investigation, Authorities were able to track down and locate Kinworthy at a residence near the intersection of US 31 and S.R. 250 in Uniontown, Indiana. During the apprehension, Kinworthy made an attempt to flee and resist authorities. Kinworthy was taken into custody by the Scott County Sheriff's Office and transported to the Scott County Security Center.
Kinworthy was wanted in Scott County for three counts of burglary, auto theft, receiving stolen property, resisting law enforcement, possession of methamphetamine and possession of marijuana.
Kinworthy may be facing additional charges in Jackson and Jennings Counties.