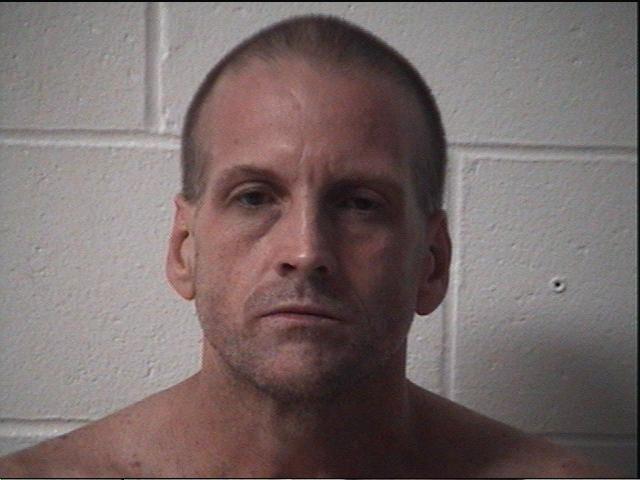 Jimmie Gay
On 9/30/2015 Deputies from the Scott County Sheriff's Office received information in regards to a male subject that was stealing railroad track from the Louisville-Indiana Railroad near Van Campen road in Austin.
Deputies arrived on scene shortly after receiving the information and observed a male subject near the railroad. As Deputies arrived on scene the male subject begin running toward his vehicle.
Chief Deputy Don Campbell recognized the male subject to be Jimmie Gay, Jimmie Gay jumped into a blue Chevy S10 and fled from Deputies east on Van Campen road.
Jimmie Gay led Scott County Deputies, Scottsburg City Police and Austin Police on a several mile pursuit before crashing into a utility pole on Frog Pond Road.
After crashing into the utility pole Jimmie Gay exited his vehicle and fled on foot into a wooded area near Frog Pond Road.
After a brief search of the wooded area Officers were unable to locate Jimmie Gay.
Charges are being filed on Jimmie Gay for Theft, Resisting Law Enforcement/in a Vehicle and Leaving the Scene of a Property Damage Accident.
The Scott County Sheriff's Office is seeking information on the whereabouts of Jimmie Gay and asking anyone that has information to contact the Scott County Sheriff's Office at 812-752-8400 or 812-752-7898.