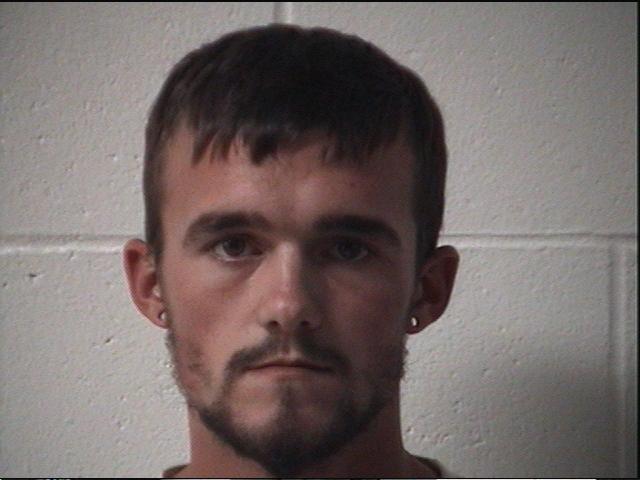 Dustin Lynn Yeager
---
October 14, 2014: Deputies with the Scott County Sheriff's office arrested Dustin Lynn Yeager and a juvenile during a traffic stop that was conducted at Lake Iola in Scottsburg.
During the investigation, Deputy Shawn Mayer observed several peculiar discrepancies in the passenger's compartment while speaking with Yeager. After obtaining information for identification, Deputy Mayer requested Yeager and juvenile to step from the vehicle to the front of his commission.
Upon making contact with Yeager outside of his vehicle, Deputy Mayer smelled what he recognized to be the odor of burnt marijuana coming from Yeager's person. Deputy Mayer then retrieved his narcotic detection canine from his commission to conduct an exterior sniff of the vehicle for the possible presence of narcotics while Deputy Best stayed with Yeager and the juvenile.
Upon conducting an exterior sniff of the vehicle, his K-9, Arina, indicated to the possible presence of narcotics within the 1999 Mercury Cougar in three (3) locations of the exterior of the vehicle. A subsequent search of the vehicle and personal property, incident to arrest, resulted in the discovery of Aceteminophen/Hydrocodone, Clonazepam, metal smoking devices (used to smoke marijuana) rolling papers, pipe cleaners and small metal screens commonly used in smoking devises for ingesting illicit substances.
Yeager and the juvenile were arrested and transported to the Scott County Security Center for processing.