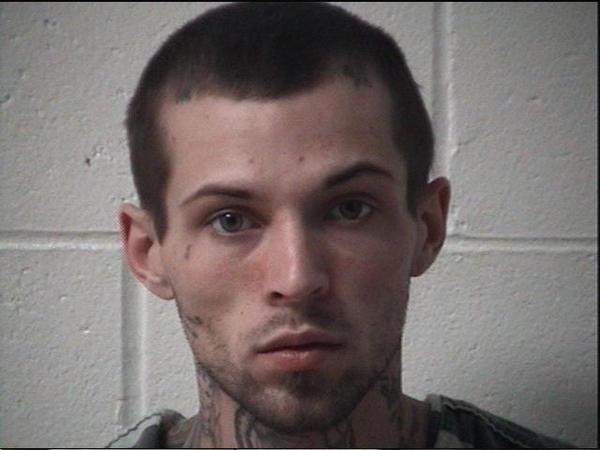 Christopher Trick
March 9, 2014: Deputy Joe Johnson of the Scott County Sheriff's Office, attempted to pull over a vehicle that committed a traffic violation on Rural Street in Austin.
The driver, later identified as Christopher Allen Trick, lead Deputy Johnson on a short pursuit through the city before finally coming to a stop at 113 Bank Street.
Upon Deputy Johnson approaching the vehicle, the driver exited and motioned as if he was going to run; Deputy Johnson ordered Trick to lie on the ground which he eventually complied. A search of Trick's person revealed an amount of Methamphetamine less than a gram. Upon searching the vehicle, a syringe, a loaded sawed off shotgun, a bottle of Lidocain solution and a scale where found.
Christopher Allen Trick (03-13-1989) was booked into the Scott County Security Center and charged with Possession of Methamphetamine, Possession of a Hypodermic Needle, Possession of a Sawed off Shotgun and Resisting Law Enforcement.