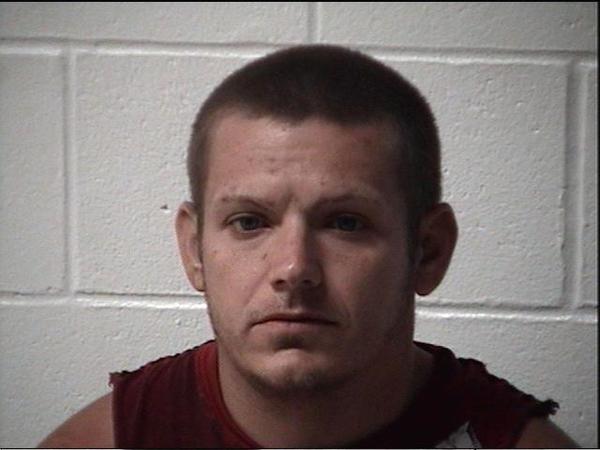 Michael Andrew Doyle
09-29-1987
September 8, 2013: Scott County Sheriff Deputies were involved in a vehicle pursuit which spanned over three counties that included: Scott, Jefferson and Clark. At approximately 2:41 AM, Deputy Johnson and Deputy Young were on patrol on East State Road 56 when they noted that an oncoming motorcycle was traveling at a speed of 74 MPH (miles per hour) as indicated by moving radar.
Deputy Johnson turned his vehicle around and activated the emergency lights and siren in an attempt to pull the motorcycle over, however, the driver, later identified as Michael Doyle, failed to stop and continued traveling at a high rate of speed for some twenty minutes.
The pursuit ended in Clark County at the intersection of New Market Road and Faye Amick Road with the motorcycle crashing. Michael Doyle was thrown for the motorcycle and then fled on foot for some distance before turning around and running toward the Deputies.
When Deputy Johnson and Deputy Young came into contact with Michael Doyle, Doyle failed to comply with their commands and Doyle was subsequently tased during a struggle.
Michael Doyle was arrested for Resisting Law Enforcement by Vehicle and Foot and was incarcerated at the Scott County Security Center.